Pursuing Career Advancement with the Master of Management, Risk and Analytics Program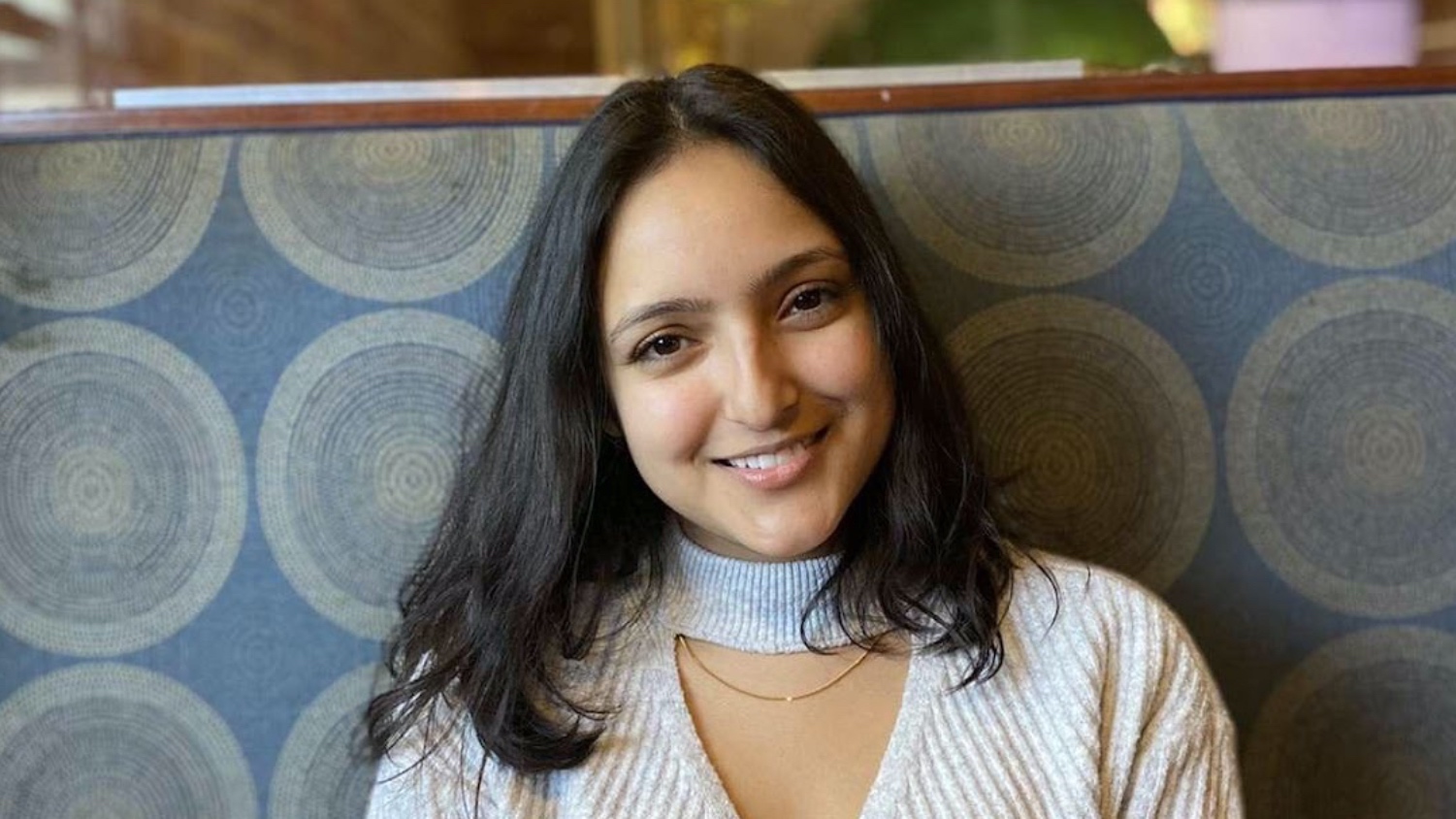 Days after beginning her undergraduate career as a full-time student at Kathmandu University School of Management in Kathmandu, Nepal, Ekta Mishra started her first job. Working as an accounts and administrative assistant at 18 years old, she had the unique opportunity to launch her academic and professional journeys at the same time – and began to experience the power of learning both inside and outside the classroom.

Curious to see what else was out there, she began to explore other areas within her company and landed a new position in the IT firm's HR department, where she began to explore analytics tools and techniques.

She couldn't get enough.

So, in her next role as a research assistant with Delta Infosys, she soaked up every opportunity to hone her analytics skills – even using her free time to explore statistics and data science tools in the company's online learning portal. She quickly became comfortable with SPSS and Excel and taught herself the basics of Python and SQL – all while completing her bachelor's degree in business administration.
Now a student in the Master of Management, Risk and Analytics (MRA) program at NC State, Mishra has yet another opportunity to expand her analytics skill set and to pursue her academic and professional goals in tandem.

"After moving to the States and working for about two and a half years, I decided to pursue a master's degree. I was looking for something niche and specific rather than a traditional MBA, because I knew I wanted something that would help me develop skills relevant to the current job market," Mishra explains.

In her role as a financial services representative with Fidelity Investments, Mishra is responsible for ensuring associates are in compliance with quality assurance standards, standard operating procedures and ERISA and IRS guidelines as they assist customers. Given her role, plus the ever-increasing complexity of today's business dynamics, she recognized the importance of both data analytics and risk management skills for corporate professionals moving forward – so she looked for programs that focused on these core competencies. That's when she turned to NC State.

"I came across the MRA program that had just been launched, and looking through the curriculum, I realized every single course was appealing and relevant to what I wanted to learn. The design of the curriculum, the opportunity to gain hands-on experience, the flexibility of the program – it immediately clicked with the requirements I was searching for," she continues.

"Because the program combines risk management and analytics – both of which have increasing demand – I knew it would help bridge the gap between my professional goals and the required skills, make me competitive in the market and prepare me for my future career," she continues.
Since starting the MRA program, Mishra has found a lot to appreciate – including the way it dovetails with her responsibilities at Fidelity Investments, the career coaching available through the Career Management Center, the presence of the Enterprise Risk Management (ERM) Initiative and Business Analytics Initiative (BAI) on campus, and the opportunity to collaborate and learn alongside her peers.

"My experience has been great so far – it's all I expected and wanted it to be. I am starting to notice numerous links between my coursework and day-to-day work, which has helped me think about and approach risk differently. For example, if any potential fraud or safeguard-related issues are identified while conducting a call review or transaction review, I have begun to think about the impact of that risk on an enterprise level," she explains.

"I've also really enjoyed learning with professionals from various industries. The diverse experiences and strengths they bring make our classroom discussions and the learning process fun and fruitful," she continues.

As Mishra looks toward the future, she has a lot of dreams and goals – including leveraging the skills and knowledge she's gained through the MRA program to add more value to her current role and to take on more responsibility in the future.

"In doing so, I hope to grow upwards within the company and gain management experience – and ultimately, I plan on using domain knowledge and management acumen to take on strategic leadership roles," Mishra explains. "I would love to work in enterprise risk – perhaps starting with a risk analyst role."

Working toward those goals, she knows that the same diligence and curiosity that have taken her this far will also carry her forward.

"My passion for learning and perseverance are what have brought me to where I am today – and I believe they will serve me in the future as well. It was a challenge to balance work and school in my undergraduate career, especially as a full-time student. And since coming to the United States in 2019, I've worked even harder," she says. "I've taken on the majority of responsibilities for my family, which has been a whole new experience and a huge learning opportunity. I've juggled two jobs, worked 80-hour weeks and landed a position at one of the most prestigious financial institutions in the country. It's been quite the journey – but my perseverance and self-motivated attitude have kept me going."
To learn more about the Master of Management, Risk and Analytics (MRA) program at NC State's Poole College of Management, click here.