Academics
The Master of Management, Risk and Analytics concentration (MRA) is specifically designed to prepare students to solve complex risk management problems for businesses and industries using proven data-based skills and techniques.
By integrating cutting-edge techniques and hands-on experience in the classroom, our program develops leaders who can collect, analyze and convert large amounts of data into powerful strategies.
Every single course was exciting to me and something I could see myself using both today and 20 years down the line.

Amy Bandy

MRA Class of 2025
Associate Product Manager, HHAeXchange
Innovative Curriculum
Students must complete 30 credit hours to satisfy the degree requirements – including 24 required credit hours and 6 hours of elective courses. Our innovative curriculum focuses on business analytics, risk management skills and practical experience – all in a hands-on learning environment. Students will benefit from our faculty's real-world experience, world-class research and industry partnerships.
Business Analytics Core (12 Credit Hours)
Risk Management (9 Credit Hours)
Capstone Project (3 Credit Hours)
MBA 519: Enterprise Risk Management Practicum (3 hrs)
This project-based course focuses on an applied approach to managing the risks that can prevent an organization from achieving its objectives, both financial and nonfinancial. Students work in teams to address real problems in real organizations.
Electives (6 Credit Hours)
Electives will include a variety of courses integrating the concepts of risk and data analytics. Topics include: regulation and compliance, liquidity, business continuity and technology and innovation.
Through what I've learned in the enterprise risk management course, I am now able to make the connection between the metrics I provide and the potential risks that the business is trying to prevent.

Nhung Truong

MRA Class of 2025
Business Analyst, LPL Financial 
Global Experiences
Graduate Certificates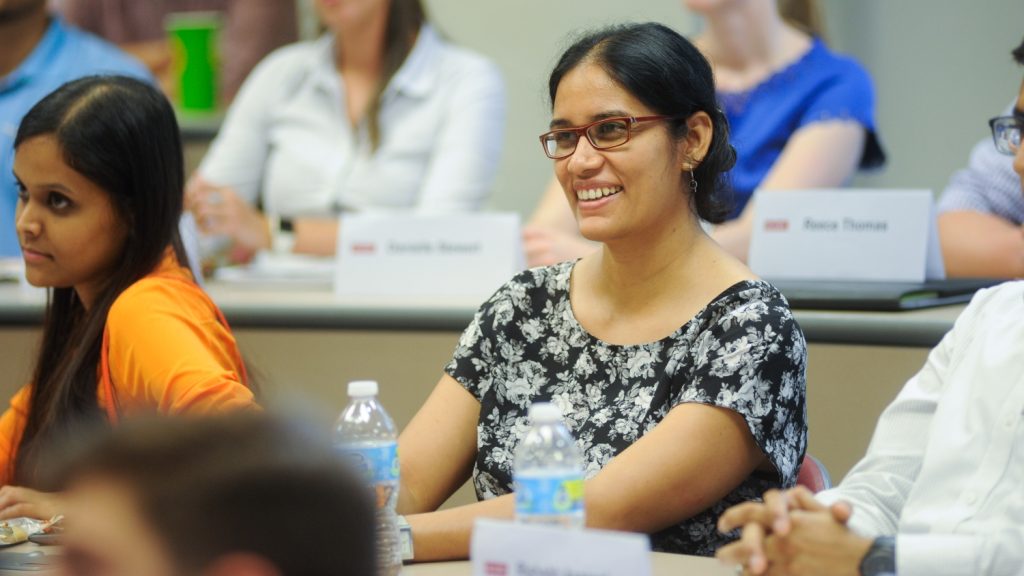 Dual Degree Opportunities