Risk and Analytics Graduate Student Pursues Dreams, Protects Lives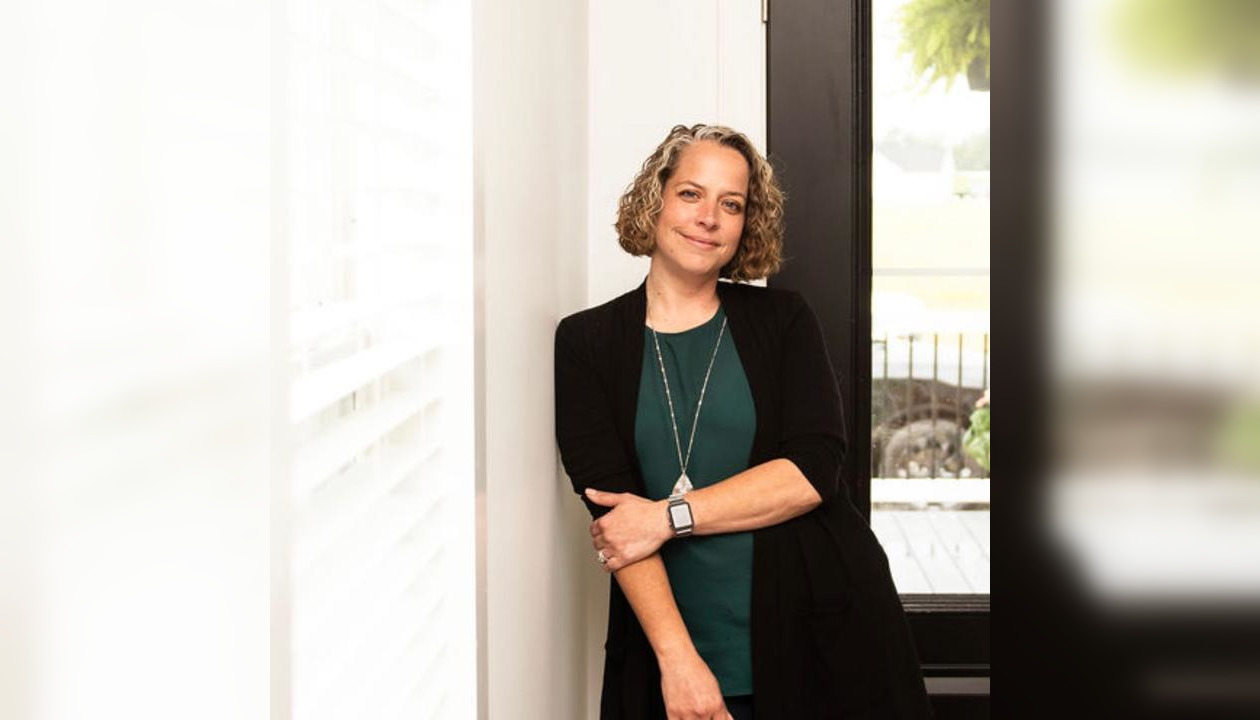 By Samantha Beavers
Master's of Management, Risk and Analytics (MRA) student Tiffany Fragoso has two long-held passions: data and people. These passions have taken her far – from double majoring in criminal justice and sociology at the University of North Carolina at Pembroke to working as a laboratory technician in big pharma, testing organic tobacco products in an analytical chemistry lab, screening passengers with Transportation Security Administration (TSA) and working in fire suppression at Collins Aerospace.

A deeply curious, analytical person, she's always looked for opportunities to put on her investigative hat to help and protect others. And, while some find a disconnect between data and people, Fragoso believes they're deeply intertwined.

"As we push analytics and technology forward, some fear that the human element will get left out – but for me, there's always going to be a human side to data gathering and analysis. My compassion for people and my sociological background allow me to be very open-minded about how data affects different people," she explains.

These passions, she says, not only set her apart – they also motivate her to be a better analyst. So, when Collins Aerospace provided an opportunity for Fragoso to further her education, she decided to look for master's programs with a specific analytics focus. Being a lifelong Wolfpack fan – and hearing great things about Poole College of Management at NC State – she pulled up the website, typed "analytics" into the search bar and started reading about the MRA program.

"It immediately seemed up my alley, and as I started doing more research and looking around at different programs, I couldn't find any program that suited my needs besides the MRA program here at NC State. There isn't anything out there that's quite like it," she explains. "I told my husband how excited I was about it, and he said, 'Well, why don't you go for it? If this is the direction you want to go in, you have a lot of people who will support you along the way.'"

He was right. Since starting the program, Fragoso says she has received a tremendous amount of support – and not only from friends and family, but from within the university itself.
"I have been blown away by the level of support I've received. If I had a question or needed clarification or help with my next steps, people really stepped up to help me," she says. "This includes staff and faculty – who are amazing – as well as the students I'm walking this journey with. It's the whole ambience at NC State."
Along with the support she's received from her peers, Fragoso has appreciated the opportunity to network with and learn from them.
"The discussions we have in class are by far my favorite part of the program. We have students in pharmaceuticals, nursing, consulting and more. The backgrounds are so wide and diverse. And we're all employed full-time, so we each have something to bring to the table," she explains. "Because of that diversity, I'm not only learning from each professor, but each student – because I get to see how they take what we're learning in class and apply it to their fields on a daily basis. This really helps me look at things from a different perspective, which makes the whole experience worthwhile."
The course content has also been valuable, Fragoso says. A course she took on artificial intelligence (AI) with Haroon Abbu, vice president of digital data and analytics at Bell & Howell, was particularly eye-opening.

"I had never really thought about using AI bots to not only trend data but also help with the management side of my career – but we learned a lot about how they can further our reach. And because we gained some hands-on experiences with tools like ChatGPT and RStudio, I'm actually starting to use these more in my day-to-day responsibilities at work," she says. "Interestingly, ChatGPT was just getting off the ground at the time – it wasn't as big as it is now. So, that goes to show that the course content is very forward-thinking and applicable to the here and now."

Expanding her toolbox allows her to become even more effective in her role with Collins Aerospace, Fragoso says – and she doesn't take that lightly. Running a calibration metrology lab in Wilson, North Carolina, she helps coordinate the mechanical and electrical calibrations for nearly 10,000 pieces of equipment for fire suppression systems. The equipment, which includes sensors that detect fires and vessels that hold fire retardant, is critical for helping fire suppression systems effectively detect and extinguish fires on passenger airplanes and military aircraft.

"If I don't give my clients good-quality instruments, that's a safety issue – and if our products fail, it's detrimental. If I'm not on my game and detail-oriented, I'm putting a lot of people's lives in jeopardy," she says.

Through data analysis, Fragoso helps ensure each piece of equipment is high-quality and high-performing.
"If I find a product, tool or test set that doesn't perform as well as we'd like, and we don't see the calibrations being passed, I can use data analysis to continuously test it until I have confidence in it, or else I'll discard it so it can't be used. There's a lot of data that goes into that process. Some may call it boring, but it's the science of measurement, and it's life-saving," she says.
As standardization increases across the enterprise, Fragoso says, the need for analytics becomes even greater. Additionally, analytics allows her to make strategic financial decisions, improve turnaround times, streamline processes and drive forward continuous improvement.
For these reasons and more, she sees a lot of opportunity to leverage her data and risk management skills to help the company become a leader in the industry – and she knows that her professional background will only strengthen these efforts.

"I took a very roundabout way to get to where I am right now, but my persistence has paid off – and I believe my experiences in criminal justice and investigation push me forward and make me a better analyst," she says. "They've taught me to look at the big picture and then narrow down what questions I need to ask and what data I need to gather – rather than wasting time weeding through information I don't need."
To learn more about the Master of Management, Risk and Analytics (MRA) program at NC State's Poole College of Management, click here.