Risk and Analytics Graduate Student Embraces Continuous Learning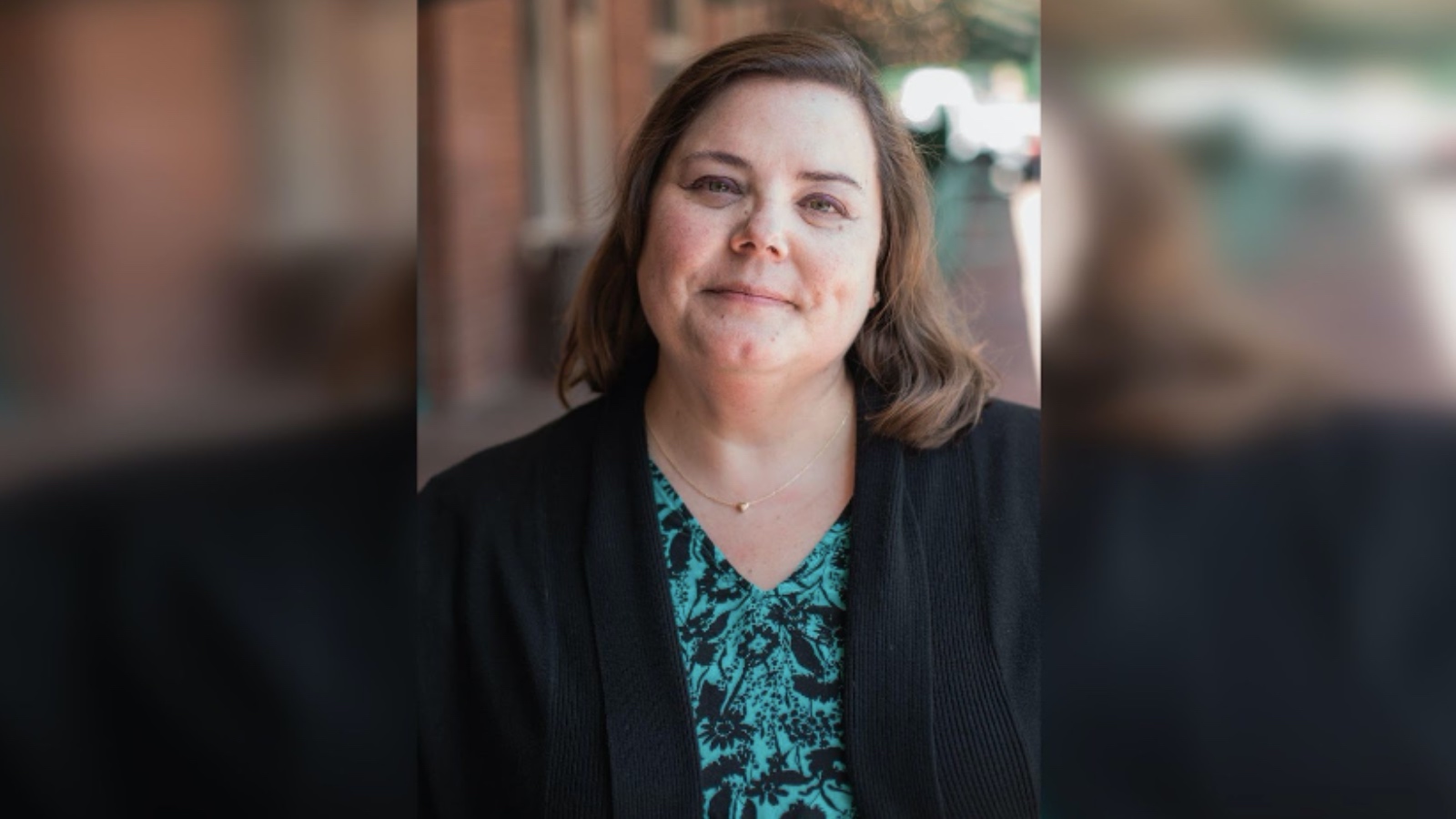 By Samantha Beavers
For Master's of Management, Risk and Analytics (MRA) student Georgianna Sow, continuous learning isn't a corporate buzzword – it's a passion. Two weeks after getting her bachelor's degree in accounting from NC State, she entered the Jenkins MAC program and started down the path of public accounting. Then, after several years in both public and corporate accounting – a journey that's taken her from KPMG to Lenovo, Cisco and finally Red Hat – she enrolled at NC State for a third time to pursue a second master's degree.

"I'm what I call a lifetime learner, so I'm always looking for the next thing to dig my hands into. I recently got my Certified Information Systems Auditor® designation and I feel like I'm constantly studying to some extent or another," she says. "I started coming to some of the workshops and roundtable summits with the ERM Initiative to learn more – and that's where I first heard about the MRA program," Sow says.
The opportunity came at exactly the right time. In her role as an accounting operations manager at Red Hat, where she runs the business continuity program for finance, she had already begun exploring opportunities to integrate risk and analytics.

"Working in the tech industry, I've always been a techie at heart – and I became really interested in how analytics could play a part in managing our risk at Red Hat. I started looking into some tools and quickly realized I needed a lot more skills to do it effectively," she says. "I knew about analytics, but I didn't know how to harness the power of analytics." 
One semester in, Sow has already found the curriculum to be challenging, practical and relevant. In Data-Driven Managerial Decisions 1 (MBA 506) and Data-Driven Managerial Decisions 2 (MBA 507) with Donnie Hale, Sow has learned more about how to leverage data to make smarter, more strategic decisions – and she has also had the opportunity to take a class in artificial intelligence (AI) to keep up with emerging trends.

"I've loved my analytics courses so far. Everything has been so interesting. Dr. Hale has done a great job of explaining how to apply what we're learning to everyday business problems – and because AI has been a hot topic at work, it's been nice to be able to come in and say, 'You know, I just had a class on that – let me tell you all about it,'" she says.

The course content has also generated new ideas about how to make Red Hat's risk management processes more efficient. 
"The wheels are definitely starting to turn. I was recently telling my boss, 'You know, we review everything that's over a certain dollar threshold and that can be very time-consuming. Wouldn't it be great if we could use data to hone in on the things that are most risky, and then focus our time here?'"
Seeing how valuable her analytics classes have been so far, Sow is looking forward to diving into the risk management side of the curriculum this fall. With several years in both public and corporate accounting under her belt, she already has a strong foundation in risk – but she knows there's still more to learn.

"You don't know what you don't know, so it will be a really good opportunity to learn more about best practices. I'm very fortunate to have such a strong program here at NC State – and not only that, but also the ERM Initiative. There's a lot of great research and knowledge coming out of the initiative, and whenever I get an article that piques my interest, I send it out to my risk colleagues at Red Hat. So, I'm excited to jump into more of the risk content this fall," she says.
In the meantime, Sow is taking advantage of opportunities to develop her analytics skills even further.

"Now that I've taken some of these analytics classes, I talked with my manager about doing a stretch assignment with our analytics team at Red Hat – just to get that view to bring back to the accounting team. He's all for it, so I'm hoping to get started on that project sometime this summer," she says.

"Ultimately, my goal is to help Red Hat address risk more efficiently overall. I think there are a lot of capabilities that we're not harnessing at this moment in time because we haven't learned how to marry risk and analytics together. So, I'm hoping to bring these combined skill sets with me and build some things out at Red Hat," she continues.
While there are several career goals Sow hopes to accomplish in the future, she also recognizes the opportunities right under her nose to make a difference.

"My daughter is nine and she's at the point where she's really starting to notice what mom does, and so I really love the example I'm setting for her – that even if you're working a full-time job, you're never done learning," she says. "While she's doing her third grade homework, I'm sitting at the table with her listening to lectures and doing homework for my classes."
To learn more about the Master of Management, Risk and Analytics (MRA) program at NC State's Poole College of Management, click here.