A Conversation With Mark Fang, UNC Health Risk Coordinator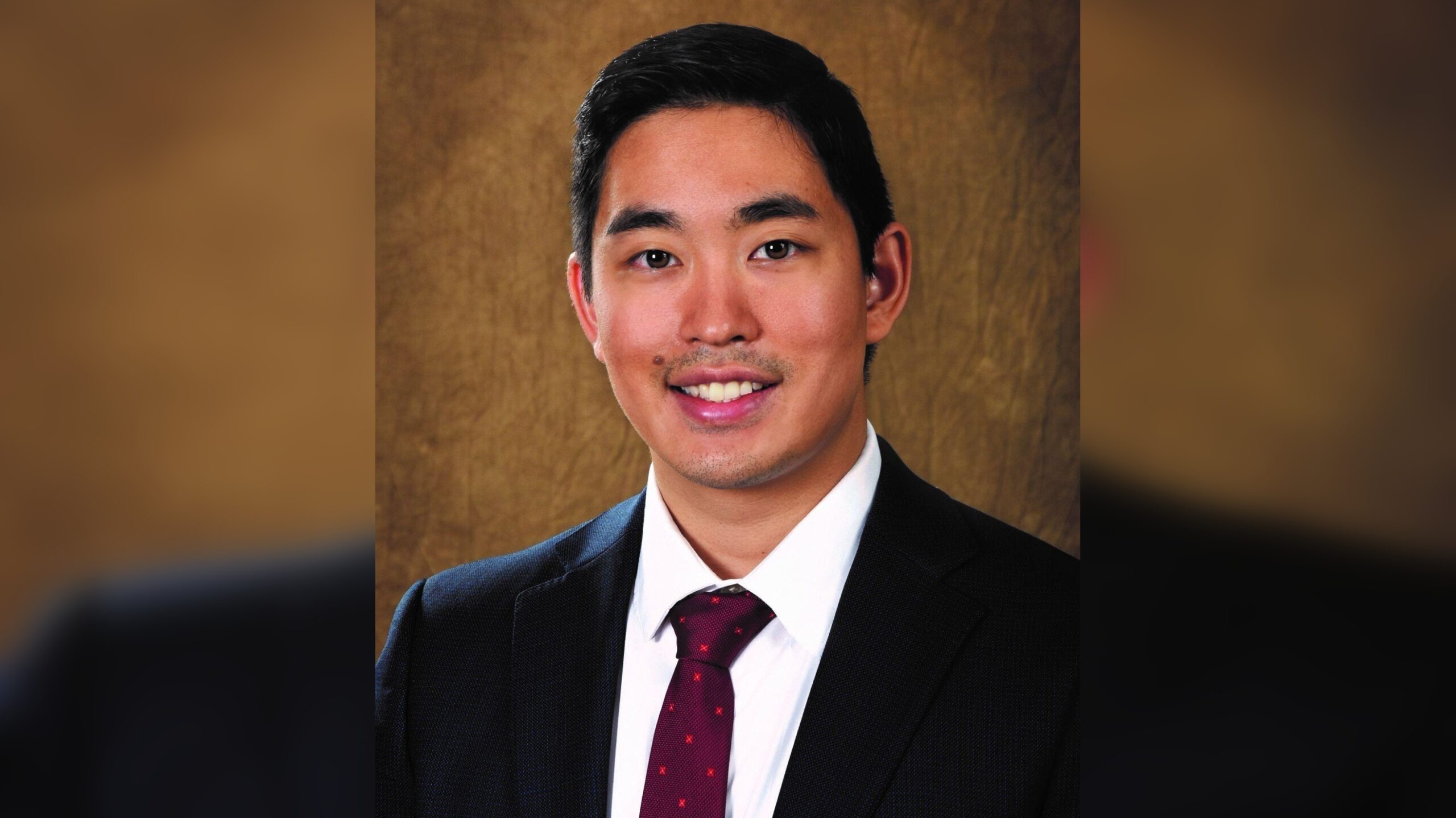 By Samantha Beavers
Growing up in Clemson, South Carolina, Master of Management, Risk and Analytics (MRA) student Mark Fang discovered a passion for risk and analytics at a young age. It all began, he says, with a simple game of chess.
"I became fascinated by the game and started playing competitively at nine years old. After school, in the chess club, I studied the pros and cons of the different strategies and how to plan many moves ahead," Fang says. "It took months of practice and experience to develop a quick analysis of opponents' moves and tactical ways to counter, which would often involve some calculated losses of a few pieces."

Hooked, Fang spent hours in front of the computer, playing chess against the AI to improve his play. For him, 64 squares and 32 pieces all added up to one simple passion: calculating risk to make the best next move.
Evaluating risk
That passion became evident in Fang's other pastimes, too, like racing box cars and studying history.

"In high school, I joined a box car racing club and learned about risk management in the context of physics – and looking back, I'm amazed by how much faith we placed in friction and hand-decorated helmets. A winning box car is one that is 25% engineering and 75% luck, and many environmental factors beyond most people's control affect the race: the weather on the day of, the material the ground is made of, the slipperiness and any debris on the slope, the human error during the initial push off and the subsequent controlled roll down the slope," he says.
Taking all these variables into consideration, he explains, was great practice for developing a risk management plan – as was learning from the past.
"As an avid reader throughout high school and in college, I loved reading on the subjects of anthropology, the Bible and military history. What was fascinating for me was learning about the mistakes and wrong choices that led to high-profile failures, like the 2008 financial crisis, the fall of the Soviet Union and the inability of American military power to win the Vietnam War," he continues.
Elevating care
Fast forward to today, and Fang brings all these experiences and lessons-learned into his role in risk management and compliance at UNC Health Johnston in Smithfield, North Carolina – a department he started working with as a 17-year-old volunteer and returned to after graduating with his bachelor's degree in economics and sport administration from the University of North Carolina at Chapel Hill.
In his current role, he helps the healthcare system manage risks and strategize solutions related to data breaches, staff fatigue, delays in patient care, workplace violence and other challenges impacting patients and providers.

"Risk management is a fascinating field, perfect for individuals who appreciate fresh challenges and who think critically. In health care, like other industries, the risk management arm touches on every aspect of a business," Fang explains. "Each day, I feel engaged to learn more about patient safety initiatives, cybersecurity, employee retention, disaster response plans, vendor relations and more."

The position not only allows him to leverage his analytical mindset to advocate for patients and address national healthcare issues – it also pushes him to enhance his data analytics skills in order to become a more competent problem-solver. That, plus his desire to advance his career and further his impact, led him to the MRA program at NC State.
Expanding knowledge
Since starting the MRA program in the spring semester of 2023, Fang has found several things to appreciate about it and is particularly grateful for the opportunity to further his education in a flexible learning environment.

"I appreciate the flexibility offered with online courses and feel that course materials are delivered effectively. I love the ability to slow down and speed up recorded lectures and read the transcript when needed, and the professors are clearly passionate in their fields and willing to work around students' schedules," he says. "I also value the diverse backgrounds of my peers, many of whom are working professionals, and discussing what risk management looks like in their industry and how data is collected and utilized."
Through the MRA program, Fang hopes to deepen his understanding of quantitative and qualitative risk analysis, learn new mitigation strategies and strengthen his ability to glean and communicate meaningful, data-driven insights to decision-makers and frontline workers.

"Frontline healthcare professionals often question the 'why' behind processes and initiatives, so I hope to develop these skills in order to be a better advocate for allocations of hospital resources and initiatives that address the various risks they're facing," he explains.

"By marrying data analytics with risk management, I will be more equipped to identify and prioritize risks, develop risk management plans, clearly communicate the 'why' and monitor program effectiveness. After completion of the MRA program, I also plan to continue my education and pursue a degree in healthcare administration."
To learn more about the Master of Management, Risk and Analytics (MRA) program at NC State's Poole College of Management, click here.